Welcome To Tokoriki Island, Fiji.
The jewel in the crown that is the stunning Mamanuca Islands.
Perched on a pristine coral reef, fringed with pure white sands and lapped by warm, crystal clear tropical waters, Sheraton Resort & Spa at Tokoriki Island occupies an enviable and much sought-after location.
Whether you arrive by ferry, private boat or helicopter, the moment you set foot on Tokoriki Island the rest of the world becomes a distant memory.
Five reasons guests LOVE our resort:
1. *That* beach
2. Coral reef snorkelling metres from the shore
3. The seclusion of a private island
4. The beautiful year-round tropical climate
5. Dedicated family and adult only areas
What Our Guests Are Saying
"Amazing people. Amazing resort. Total luxury. Couldn't have been happier here! Best honeymoon destination."
Stace4Martin - Starwoodhotels.com
"Just fantastic and would recommend to anyone. We can't thank the management and staff enough for the wonderful and very memorable holiday. I would recommend anyone to go there."
KerryaliasVeronica - Starwoodhotels.com
"Idyllic Location. Tokoriki was definitely a holiday to remember for an outstanding location and great accommodation."
Kbee505 - Starwoodhotels.com
"Modern resort with amazing views. We spent a long weekend here and were very sad to leave; we thoroughly enjoyed our time at the island."
JayJayV - Starwoodhotels.com
"Every wish is met. We travelled with our 4 year old son 2 weeks ago to celebrate our 20th wedding anniversary. From the time we arrived, with a grumpy child in tow, we were treated like royalty."
KingM - Starwoodhotels.com
What Our Guests Are Seeing
So, When Are You Coming?
Explore Our Offers
Experience Tokoriki Package
Indulge in our Experience Tokoriki package. The package includes luxurious accommodation and daily breakfast. All you need to do is pick from one of the great activities below
2 x 45 minute massages
Dinner for two at our new Coco Palms Fijian cultural dining experience
Tandem Jetski around our beautiful Tokoriki Island
From FJD 347 per night, plus tax (approx. AUD 215 + tax)
(3 night minimum stay applies)
Dine Around Package
Our Dine Around package lets you experience the tastes and flavours of the different cultures of Fiji. Taste the culinary delights of Waitui House, the exotic flavours from the Reef Bistro or the local flavours of Coco Palms. Let us excite your taste buds. Includes:
Breakfast daily at

Waitui House

restaurant.
Daily 1 course Lunch in

Waitui House

, Sala Bar, The Bistro, or Pantry.
Daily 2 course Dinner in

Waitui House

, Sala Bar, Bistro, or Coco Palms on applicable nights.
From FJD 650 per night for two, plus tax (approx. AUD 410 + tax)
(3 night minimum night stay applies)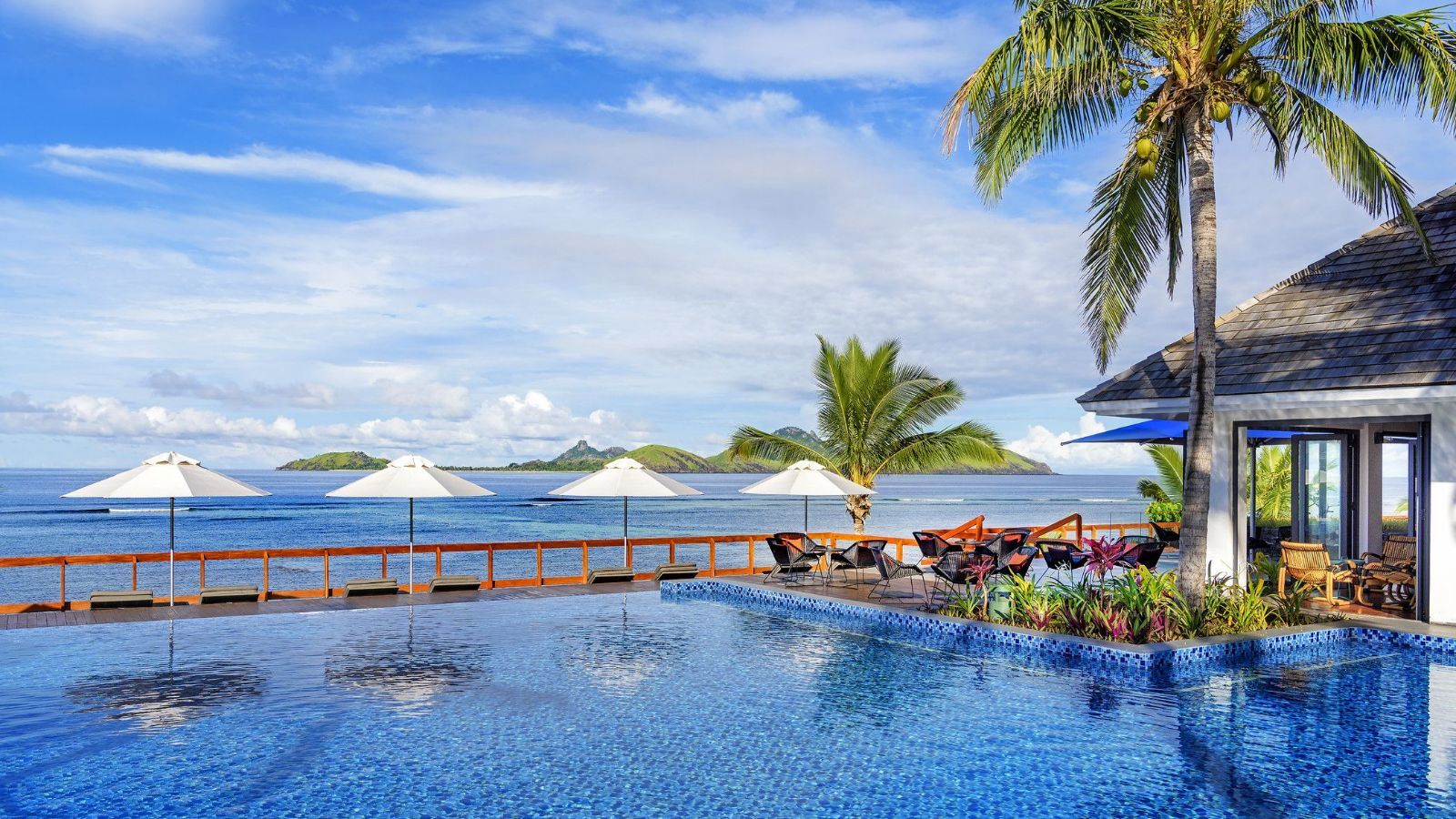 Reef Discovery Package
Explore the beauty of our reefs whilst on holiday! Offering overnight accommodation paired with a range of non-motorized water sport activities; reef discovery awaits!
Overnight accommodation
Daily Buffet Breakfast
Unlimited non-motorized water sports including snorkelling, kayak, stand up paddle, hobbiecat & learn to surf (high tide only)
From FJ$472 per person + 25% tax
(Minimum 3 nights stay required)