CONFERENCE, WEDDING & EVENT VENUES ON TOKORIKI ISLAND, FIJI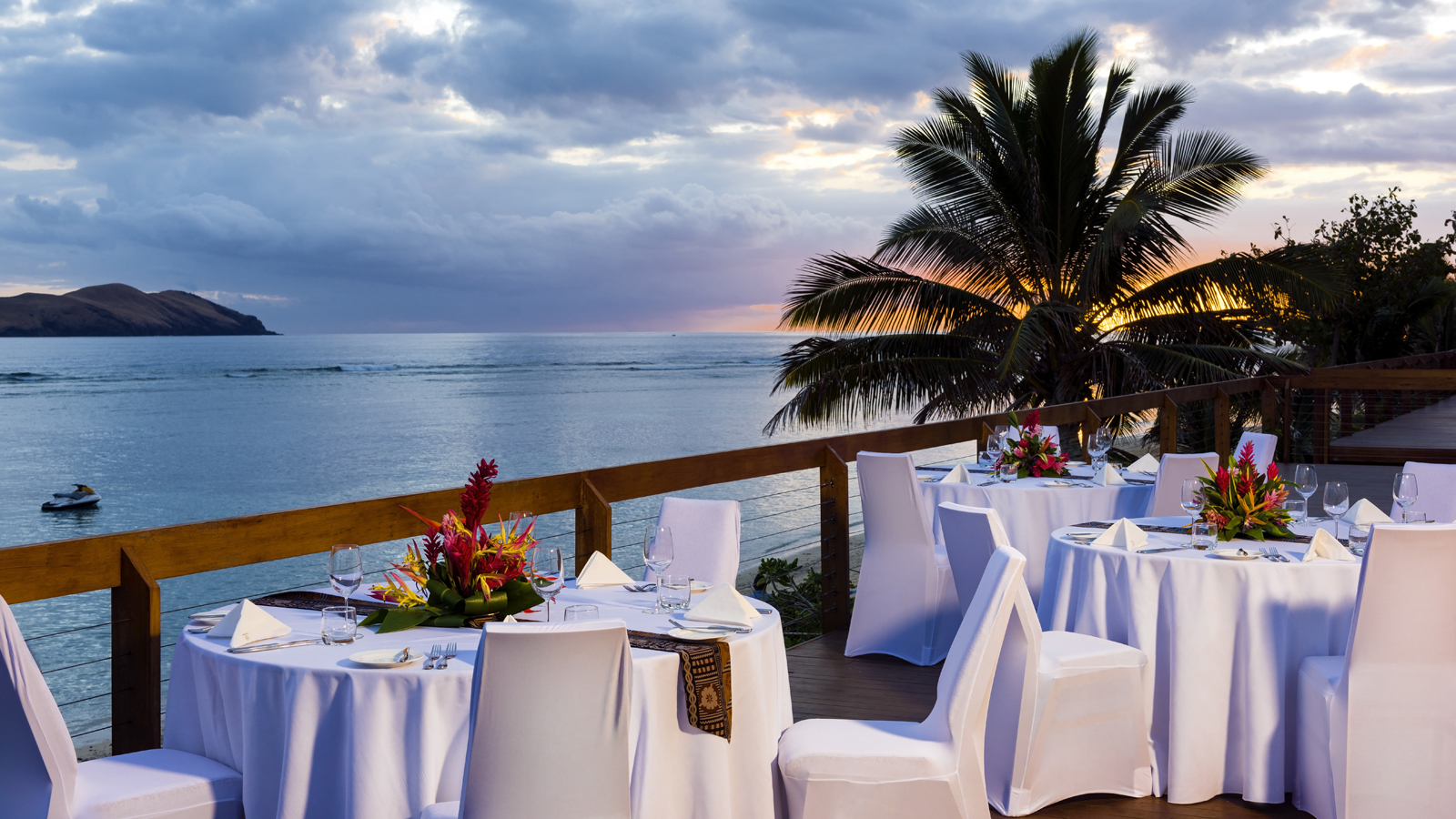 Invite your guests to share a celebration, attend an exclusive corporate event, or participate in a company conference at the Sheraton Resort & Spa, Tokoriki Island, Fiji.
Our range of event and conference venues include a 230 sqm ballroom that can be arranged to suit the needs of your event, coupled with a boardroom that can be used for more intimate gatherings. Our very own theatre, the Nemo Theatrette, and our picturesque wedding chapel on the island will make any gathering memorable.
You can also take your event, wedding or conference outdoors. Our large poolside deck, garden areas, and private resort beach are ideal for cocktail receptions and outdoor events with the backdrop of the Fijian sunset.
Our dedicated staff will be there to assist you every step of the way, and our full-service banquet, wedding, and conference teams will ensure your event on Tokoriki Island, Fiji is a success. Professional audio-visual equipment and services, as well as wireless High-Speed Internet Access are available to support your events.
Key Features
• Flexible venues to match your event requirements
• Indoor and outdoor venues
• Full catering services with customizable menus
• Comprehensive support services and service teams
• Rewards with Starwood Preferred Guest
Event Space Capacities
| | | | | | | | | | | | | | | | | | | | | | | | | | | | |
| --- | --- | --- | --- | --- | --- | --- | --- | --- | --- | --- | --- | --- | --- | --- | --- | --- | --- | --- | --- | --- | --- | --- | --- | --- | --- | --- | --- |
| Room Name | | | | | | Area (sqm) | | | Banquet | | | Reception | | | Theatre | | | Classroom | | | U-Shape | | | Cabaret | | | Boardroom |
| Turtle Ballroom | | | | | | 230 | | | 120 | | | 200 | | | 170 | | | 80 | | | 42 | | | 50 | | | 40 |
| Seahorse Boardroom | | | | | | 26 | | | - | | | - | | | - | | | - | | | - | | | - | | | 10 |
| Nemo Theatrette | | | | | | 55 | | | - | | | - | | | 48 | | | - | | | - | | | - | | | - |