Ultimate Relaxation Awaits at Tokoriki Retreat Spa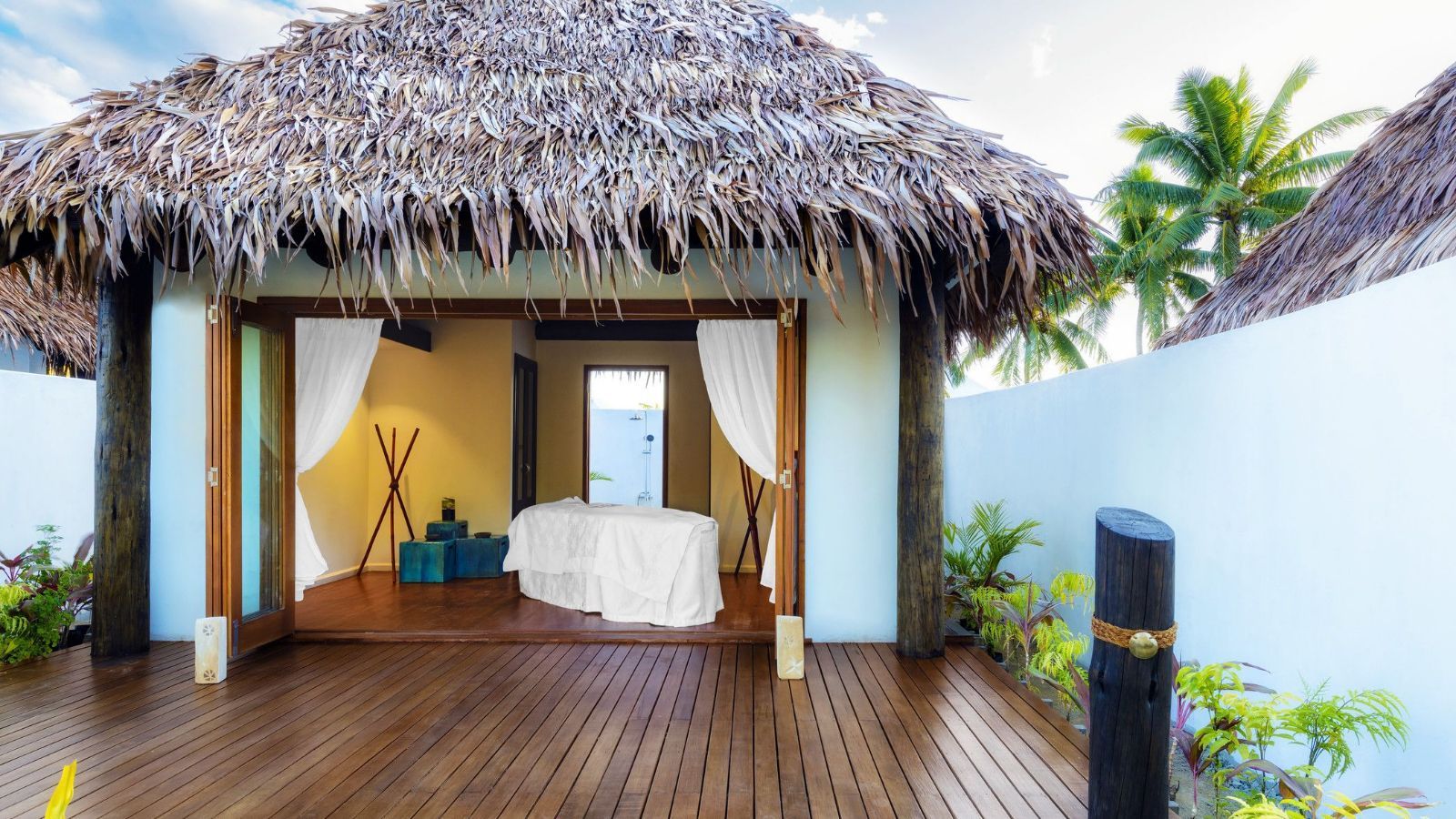 Welcome to the Tokoriki Retreat Spa at Sheraton Resort & Spa, Tokoriki Island, Fiji, one of the largest and most sophisticated day spas in Fiji. Peacefully nestled within the adults only side of the island with distinctive Fijian Village setting, the Tokoriki Retreat Spa is the perfect setting for spiritual healing and sensory pleasure. A range of signature and local Fijian style spa treatments await to truly pamper and relax individuals or couples.
The stunning surrounds and qualified therapists induce the ultimate in relaxation and tranquillity to delight the senses and soothe the soul. Tokoriki Retreat Spa uses the luxurious product ranges of Thalgo and Pure Fiji, and aims to infuse the relaxing and warm nature of Fiji into your spa treatments.
Book one of our spa packages and enjoy an unforgettable wellness retreat in Fiji.
Selected Treatment
Tokoriki Retreat Signature Massage
60 minutes – FJ$210

Couples Indulgence Experience
60 minutes - FJ$435
Purity Facial
60 minutes – FJ$270

Bridal Bliss
150 minutes – FJ$510
Honey Melt Ritual
60 minutes - FJ$260

Orange Blossom Manicure
60 minutes - FJ$140